Bike Track, Inc. traces its beginnings to a small research and development company dedicated to creating solutions that reduce human impact on the environment.
Its original product, a rugged, plastic, anti-slip tile designed to provide wheel control and accessibility on steps and access ramps, quickly gained popularity among bicyclists and users of wheelchairs since it eliminated the need for costly excavation and site preparation.
In 2000, after consulting with military research facilities and a number of shelter manufacturers, it became obvious that our portable, easily assembled, and weather-resistant tiles would be ideal for use as flooring under most tent and shelter configurations - with the added benefit of being reusable indefinitely and impervious to the rotting and limited longevity of plywood.
Over the years, our patented, hardened plastic flooring systems have been continually refined and upgraded in response to requests from users in the field, including the addition of cable management capabilities, staging options, and both one- and two-inch options.
Today, Bike Track is the premier provider of flooring systems to a wide range of military, business, and government organizations, as well as the country's leading shelter manufacturers.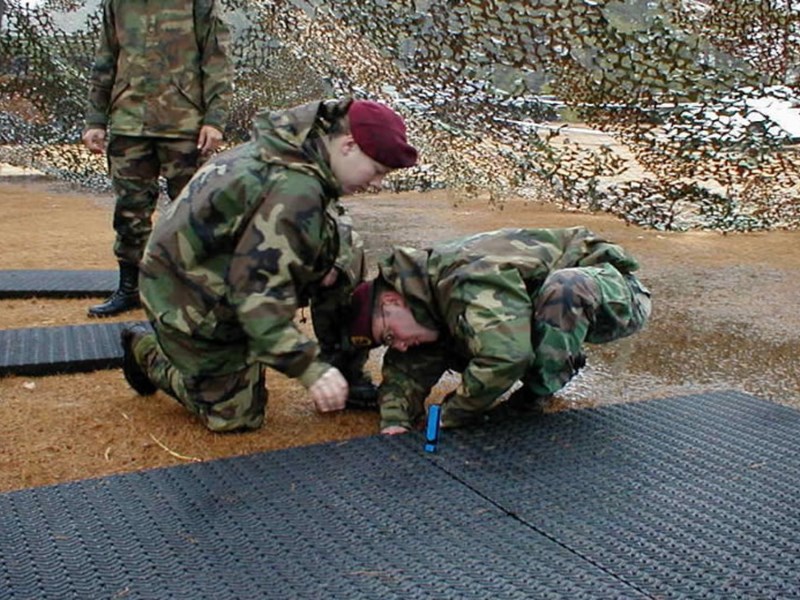 2000
Black 4'x6'x2" sheet introduced; sheets were connected by pins and brackets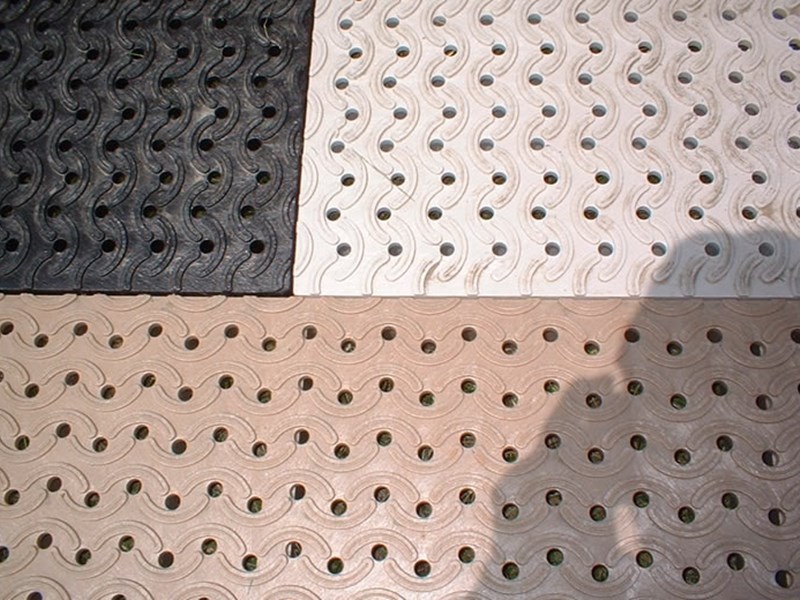 2002
Two new colors were introduced: Sand and Light Sand (a grayish color)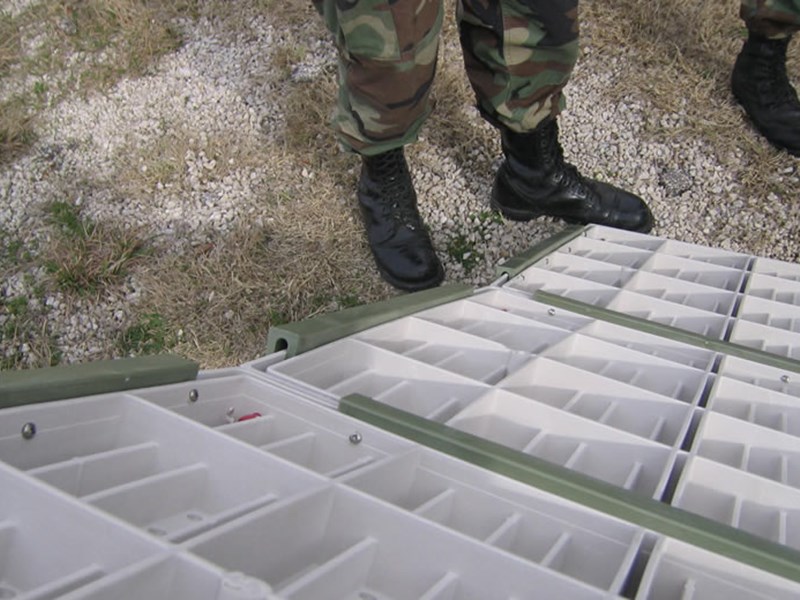 2002
Add-on friction fit U-channels replace the pins and bracket connection system, eliminating the loose pieces and labor-intensive connection procedures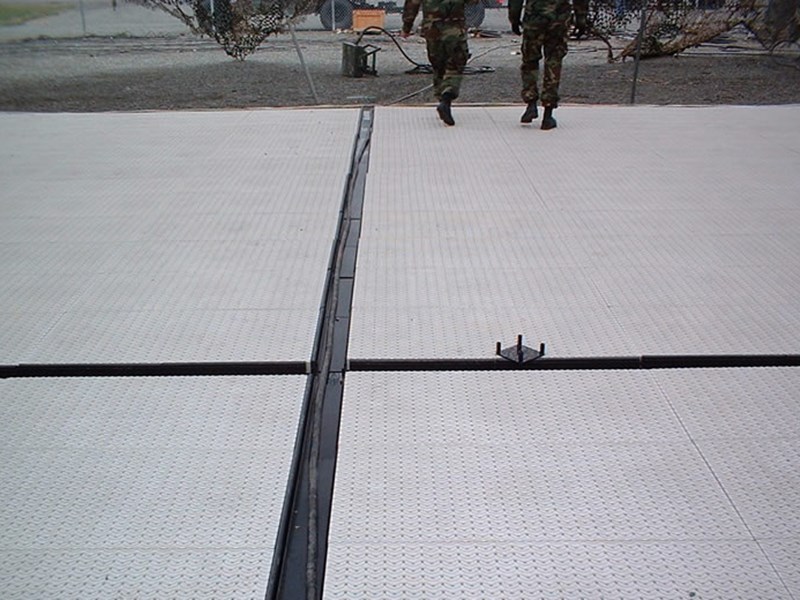 2002
A separate two-piece wire channel system is introduced that fits between two sheets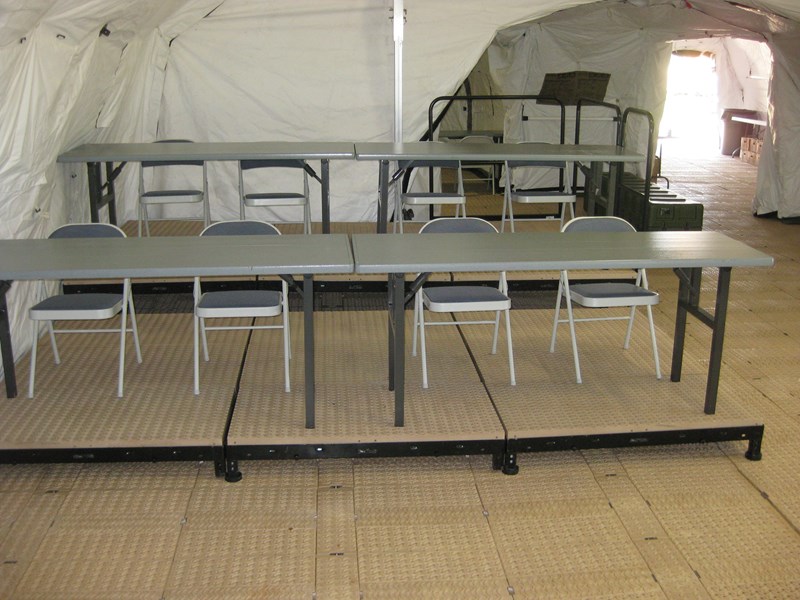 2002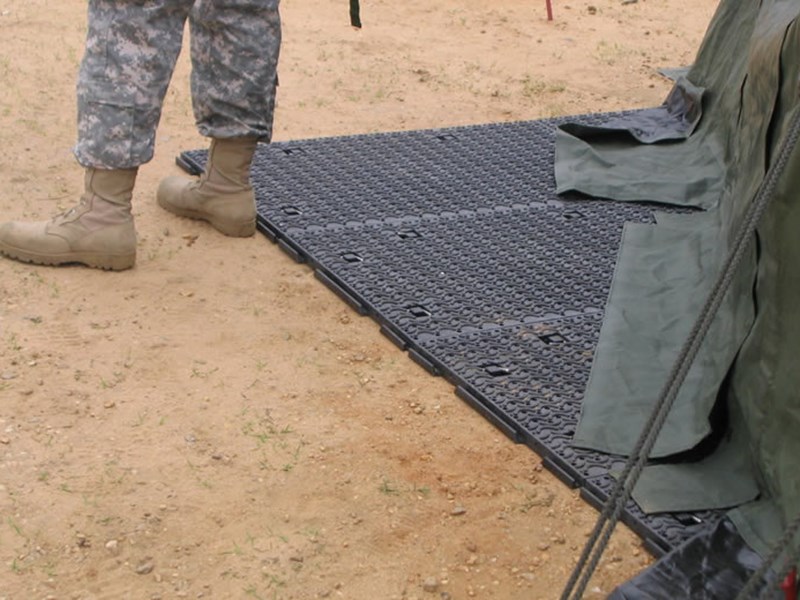 2006
4'x3.5'x1" sheets are introduced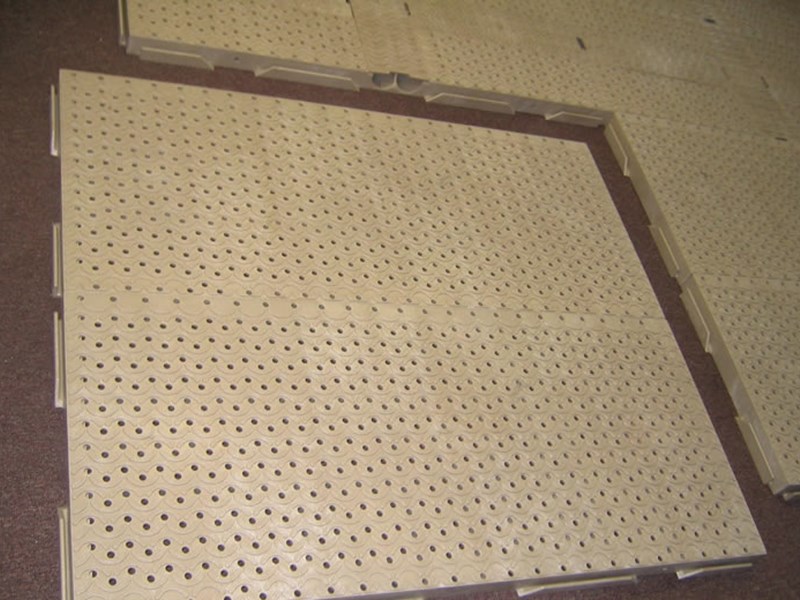 2007
A completely new 4'x3.5'x2" mold is introduced (replacing the 4'x6'x2"), with friction fit u-channels molded in, eliminating the need for the add-on channels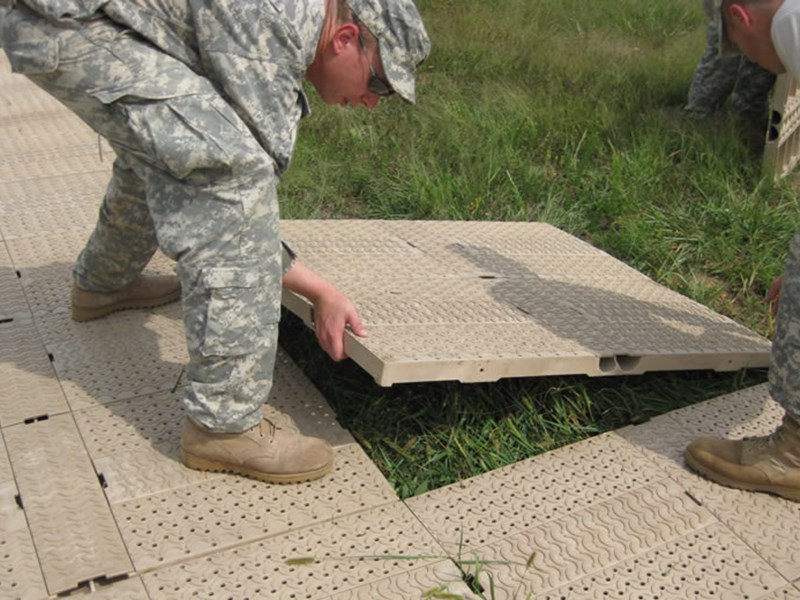 2007
The Integrated Cable Management System (ICMS) is introduced alongside the new 2" sheet, eliminating the need for a separate wire channel system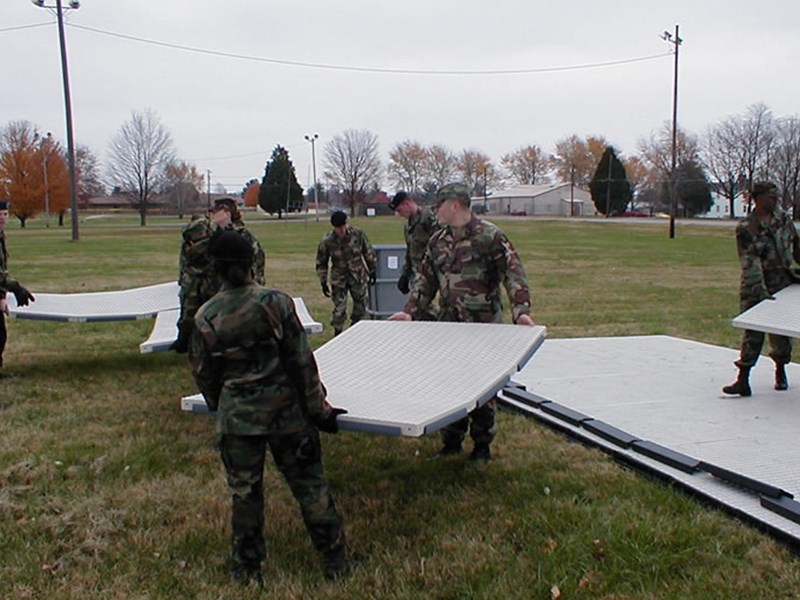 2007
The Black and Light Sand colors are discontinued based on customer preferences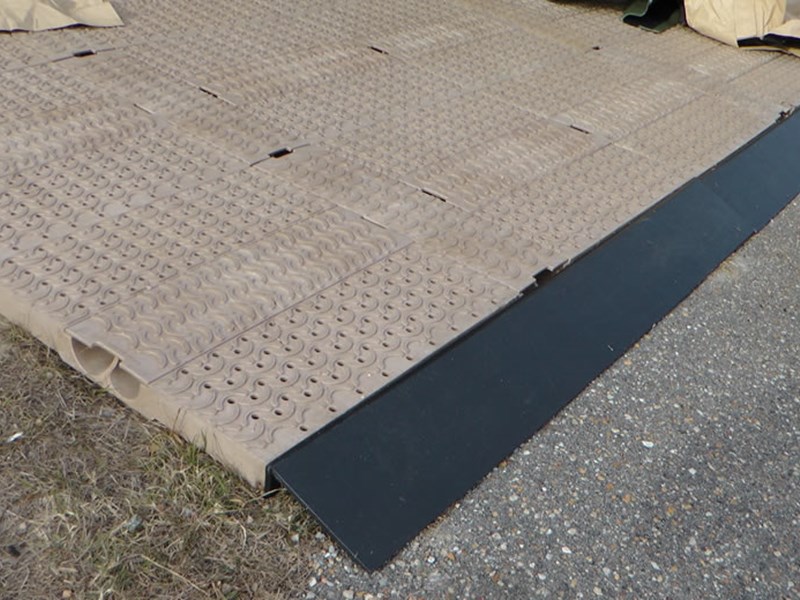 2009
Tapered Edges are introduced to provide a gradual transition from ground level to the 2" height