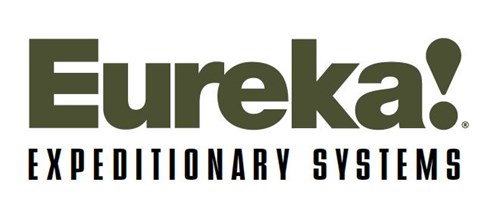 Experts in military system innovation for over 120 years, Eureka! has a history of developing modern, innovative shelters that have become standards in all branches of the military.  A trusted government supplier in every major conflict since World War I, they deliver the solutions that meet the ever-evolving mission requirement of our warriors around the world. From one-man combat tents to complex Command Posts to highly expeditionary Tactical Operations Centers, providing these deployable, sustainable, versatile and expeditionary modern systems is what they're all about.
Together with Bike Track, Eureka! has delivered extremely capable, expeditionary and rapidly deployable systems to customers worldwide. The two product lines easily integrate for quick and easy assembly – no special tools, no loose parts.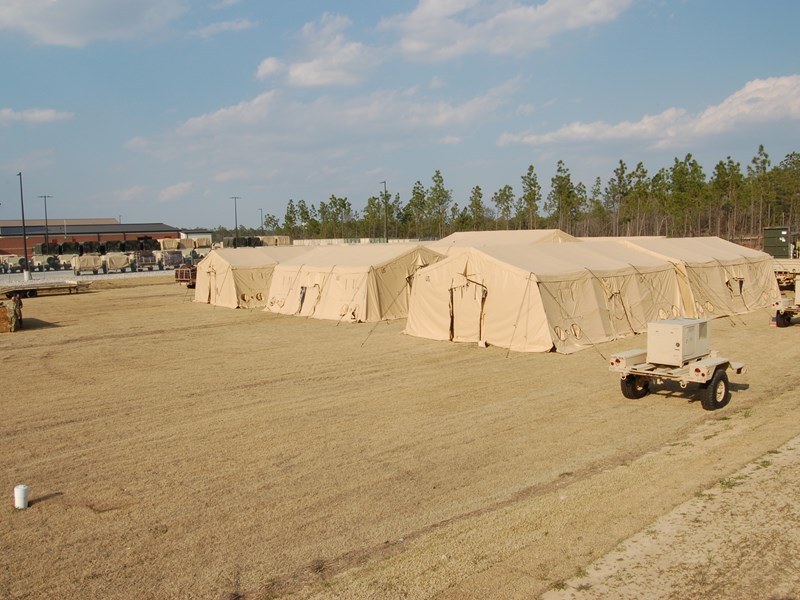 The Rapidly Deployable Shelter System
Mission Ready in Under 12 Minutes!
The RDS is a rapidly deployable shelter system proven to be one of the fastest and most reliable systems on the market today. Available in nine sizes to meet any mission requirement, this patented truss-style frame system is stronger and more durable than standard "scissor" style frames, and can withstand 300 lbs. hanging load at any point on the frame! When it comes to force protection at remote base operations - worldwide - in any operating environment, the RDS is clearly the most durable, versatile shelter system.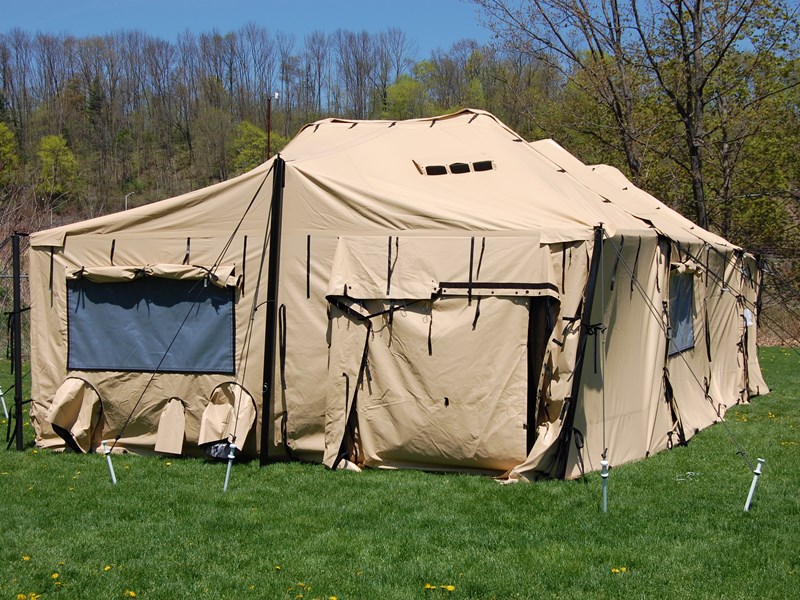 The Modular General Purpose Tent System (MGPTS)
The MGPTS incorporates the latest tension tent design and manufacturing technologies to provide a multi-purpose weatherproof shelter for any operating environment. Designed to handle the most stringent wind/rain/snow conditions, the MGPTS has helped shape the field requirements for today's military tents.
The MGPTS is a large, modular, pole supported tent, 18 feet wide and 7 feet high at the top of the sidewall. It can be extended in 18 foot increments by adding intermediate modules. Combined with Bike Track's 2 inch cable-ready ICM flooring, the MGPTS is ideal for use as tactical operations centers, command posts, field hospitals, and forward operating bases.
To date, there are over 50,000 MGPTS tents fielded around the world and there have been NO returns!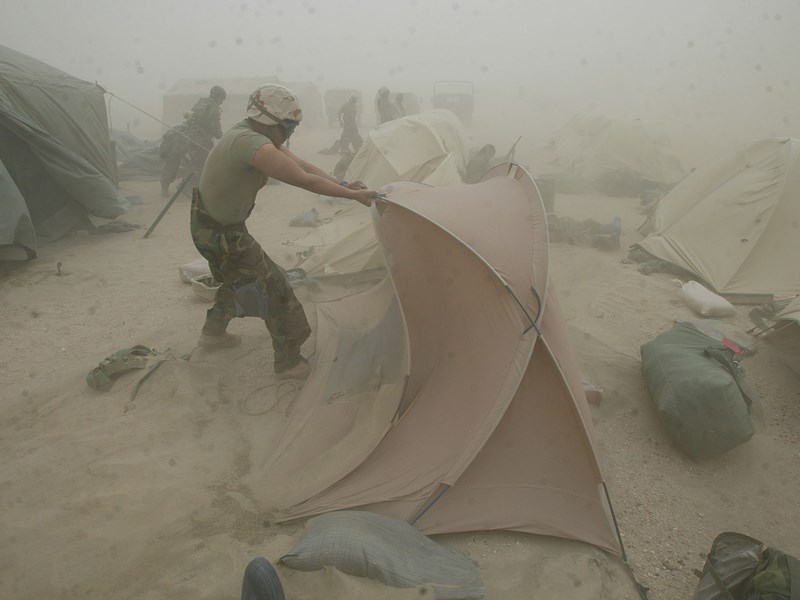 Small Tents
From individual sleeping tents to multi-personnel extreme weather shelters, Eureka! incorporates proven innovation, engineering and design into every tent we make.  That's why our tents are in demand by armed forces across the globe.  The two-person COMBAT tent, one-person TCOP and 4-person Extreme Cold Weather Tent are designed to exacting military specifications and built by the tent experts at Eureka!'s headquarters in Binghamton, NY.