On this page we have collected the most popular questions, so that you could easily find the answer for almost any question you may have.
In the 1990s, the company's main product was a revolutionary plastic tile that provided anti-slip wheel control properties and was designed to be used to make bicycle paths and tracks. The company also sold various bicycle accessories to support the main product line. In 2000, we determined that the tiles would make excellent flooring for military tents and shelters, and this became the main purpose of the company. By the time the product took off in this market, the name "Bike Track" had gained significant brand recognition in the tent/shelter community, so we made the decision to keep the name to avoid confusing people already familiar with the product. But we agree, it is confusing if you're just learning about our company and products!
Independent lab testing has confirmed that Bike Track products can support between 30,000 and 88,000 pounds/square foot based on product selection, firm/flat surface placement, and typical load configuration. Point load applications (such as jacking up a vehicle) will require a supporting plate to effectively distribute weight across the Bike Track panels.
Bike Track flooring assembles quickly and easily in minutes with absolutely no tools required. No hammers, nails, nuts and bolts. No plywood or 2 x 4s.
Our patented panels fit snugly and securely into place on both level and contoured surfaces, giving you options and flexibility in situations requiring quick set-up and response. A typical 32 sheet installation 448 square feet takes approximately 5 minutes to install.
Thanks to its durable, hardened plastic technology, Bike Track flooring can be used and re-used over and over again. Panels are guaranteed for 5 years, but past customers have reported 15+ years of sustained field use.
Bike Track offers same-day processing and shipment. Your order is on its way immediately, and, depending on your location worldwide, will arrive anywhere from overnight to within days.
Bike Track flooring products can be purchased numerous different ways:
For Government customers:
Through the U.S. military supply system (such as GCSS-Army, GCSS-MC, etc) using the following NSNs:

BTS One-S (1 Inch):
BTS-NICMS (2 Inch Standard):
BTS-ICMS (2 Inch ICM):

Through the NATO Support and Procurement Agency contract # LB-BKT-01, for the following products:

Through the GSA Advantage website utilizing our Blanket Purchase Agreement (47QSWA-19-A-000H) with GSA. The BPA contract streamlines the Federal Acquisition Regulation (FAR) requirements and expedites order processing. A surcharge is assessed by GSA on BPA purchases. Search for "Bike Track" on the GSA Advantage site.

Through our GSA Federal Supply Service (FSS) Contract (47QSMA18D08PE). Orders placed under FSS contracts are subject to competitive bid and justification requirements under the Federal Acquisition Regulation (FAR) and take longer to complete than BPA purchases. Please see your resource manager/property book officer to initiate this process.
Through our partnered shelter manufacturers (listed alphabetically):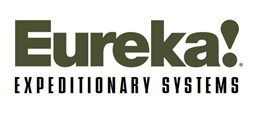 Through our Defense Logistics Agency (DLA) Tailored Logistics Support (TLS) program vendor partners (listed alphabetically):

Directly from Bike Track, Inc. using a Government Purchase Card (GPC). Contact us for more information.

Please note: Our Tapered Edges and Staging are Commercial Off-The-Shelf (COTS) items, please contact us directly about purchasing them.

For Commercial customers, please contact us directly.
All orders are FOB Origin.
Bike Track, Inc. is a HUB-Zone Certified Small Business (CAGE Code: 1PR05)

Get as close as you can using the standard full-sheet and half-sheet dimensions, then cut additional sheets to get the perfect fit. Because our products are manufactured from virgin HPDE, they are very easy to cut with either a circular saw or a jig saw. A 140T veneer/plastic blade will make an exceptionally smooth cut. Blades with fewer teeth can also be used as long as they are recommended to be used with plastic.
Sand is the only color that we stock. Other colors may be possible, but only for large volumes with an upcharge. Additionally, HDPE is a notoriously difficult material to paint, and we would not recommend it. Contact us for more information.